Acne begins to appear in young people around the ages of 12 or 13. It usually subsides in our late teens and early twenties. However, some people have acne throughout their adult lives.
Adult acne is a common skin problem that affects some adults. It is usually associated to hormonal fluctuations and certain prescription medicine. Fortunately, adult acne solutions do not vary too much from regular acne solutions, although older skin will require gentler skin care products than does teenage skin.
Adult Acne Skin Care
A regular cleansing routine is the basis of any anti-acne regimen. It consists of three main steps: cleansing, exfoliating, toning, and moisturizing. The type of product you need will depend largely on the type of skin you have.
If you have oily skin you should use a soapy cleanser that contains salicylic acid. If your skin is dry or sensitive skin, then it is best that you try a cream cleanser or a non-comedogenic oil. For people with combination skin soapy cleansers especially formulated for this type of skin are best.
A good cleanser will help you avoid toning, but you should exfoliate regularly despite your skin type. Oily skin is capable of resisting a mechanical exfoliant such as a facial scrub made with salt or sugar, but if you have dry and sensitive skin type you should rely on natural exfoliants such as milk or grapefruit juice mixed with oatmeal.
Moisturizing is another essential step that all skin types should follow. If you have dry skin you should use a fragrance free moisturizer that can be reapplied when necessary, however, if you have oily skin you should choose a water based or oil-free moisturizer.
By following these steps most acne sufferers will see a great improvement. Nevertheless, if you suffer from stubborn acne then you'll probably require a little more help. This is when specialized acne treatments step in.
A good choice, when treating sensitive or dry skin, is the use of natural acne products. They contain fewer chemicals than traditional skin care products. As a matter of fact, you can even choose to make your own from scratch.
Before purchasing an acne product, make sure that you read the labels carefully. If you're trying to treat oily skin, then you should look for products that contain ingredients such as retinoic acid, salicylic acid and zinc.
Both salicylic acid and retinoic acid help control the production of sebum and regulate the production of excess sebum. Zinc, however, helps promote the healing process.
Another helpful tip for treating acne is modifying your diet so that you can get the most out of these ingredients. Good sources of Vitamin A include carrots, spinach and beef liver. Zinc can be attained from meats, crabmeat, whole grain cereals and peanuts.
It's important that no matter what diet you follow, that you eat a variety of foods and minimize your intake of greasy and processed foods.
Fortunately, BIOSKINFORTE can help with adult acne treatment. This natural acne product contains snail serum and other natural ingredients that help combat the root causes of acne. With the aid of BIOSKINFORTE you can finally get rid of acne naturally and effectively.
adult acne acne treatment after puberty
We also give some image about adult acne acne treatment after puberty hope you like this, we got this images from the web using this related keywords adult acne acne treatment after puberty .
adult acne acne treatment after puberty related images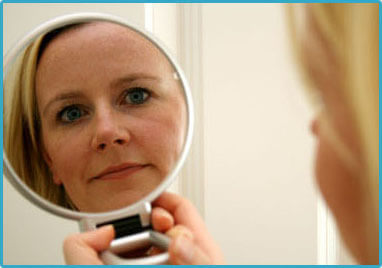 adult acne laser treatment image by www.celibre.com
Related posts: